Partners from industry, science, research and the service sector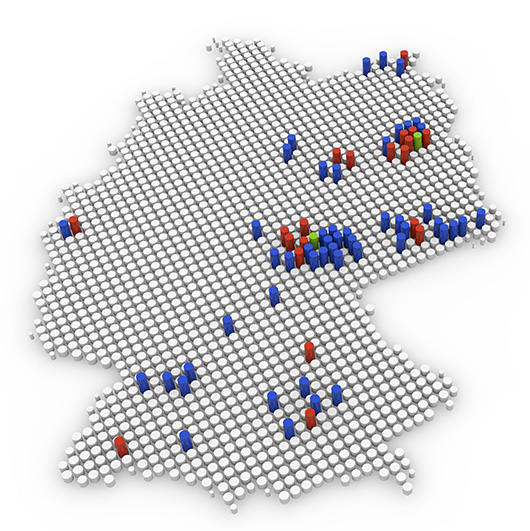 Currently, 20 research institutes are involved in the initial consortium 3Dsensation. The innovation alliance for innovative man-machine-interaction cooperates with more than 40 industry partners and can draw on various networks within the partners.
The cross border synergies arising from this stimulate the innovational strength and enable 3Dsensation to expedite a fast market penetration of the new technologies.


Facts and figures:
More than 45 companies, of which 30 are SMEs

More than 30 companies from the new German federal states

Adressing of the demand areas production, mobility and security

Developers of specialized solutions and global players with access to the end customer market

20 research institutes from all new German federal states

Interdisciplinary collaboration of human factors science, social science, law, natural science, engineering, cognitive science, humanities, creative science and medicine